ENTERPRISES / WORKS COUNCIL
Team building

The surf lifesaving is a sport open to everyone.
It's above all a discipline conveying courage and a fighting spirit, conviviality, and solidarity. We preserve life. We support it, we protect it, we celebrate it, we are a big Surf Life Saving family.
All those set of values are often seek by the companies.
A team building with the Biarritz Surf Club, offers you the opportunity to spend great moments in the ocean, create a strong team cohesion while developing fighting spirit and courage that you can use in the professional environment.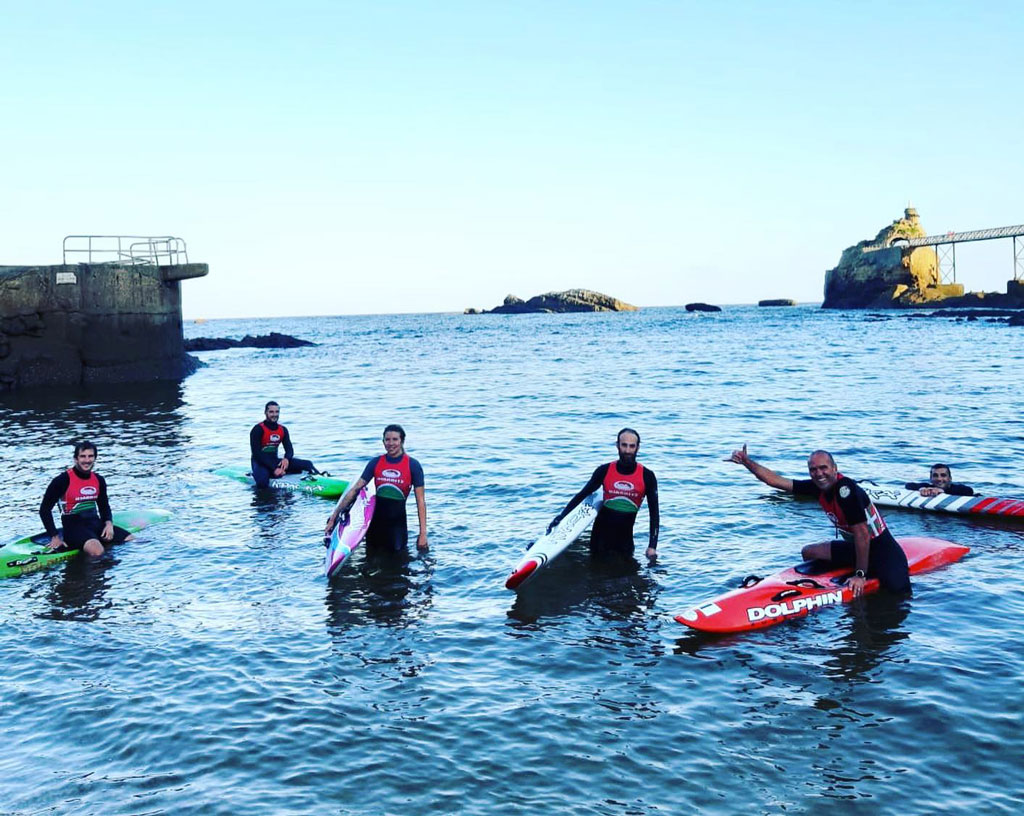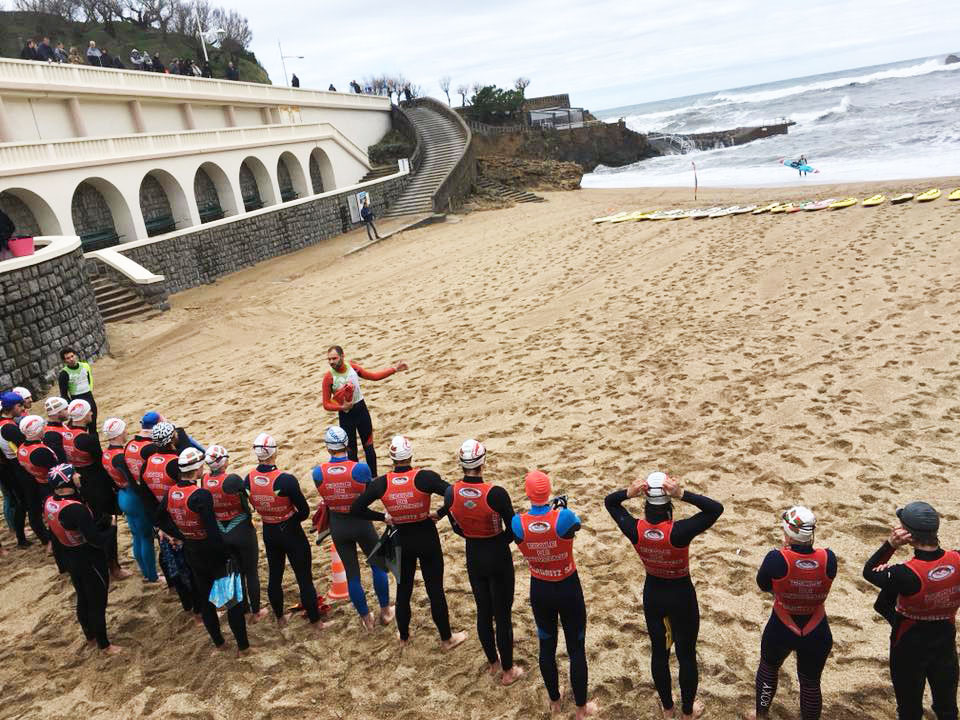 The Biarritz Surf Club works regularly with local agencies such as Evenida or Esprit Basque that includes the surf lifesaving discovery in theirs journeys.
Some enterprises such as Air France, Radisson, Predica, Toyota, BNP, has been seduced by our Team Building activities at Biarritz.
The national French rugby team, the Aviron Bayonnais rugby, the French federation of sailing have also brought their athletes to initiate them to the surf lifesaving in order to reinforce their team spirit. 
An epic experience and rich for everyone.
In an amazing and safety environment, all the BSC trainers will propose you to initiate you to the sport according to your team. All the trainers are lifeguards from the bask country and they manage very well the discipline. Their technique is an asset to better understand the surf lifesaving.
The Côte des Basques, the Grande Plage or even the Port Vieux, will be epic spots of Biarritz to discover and introduce to the discipline at the same time.
Dive-in for a half day, an entire day or in the skin of a Biarritz lifesaver, with different trials and relays events: boards, tubes rescues, ocean swimming. Discover different trials on the sand such as beach sprints or beach flags.
Experience has shown that all activities will reveal or confirm the profiles of your employees with certainty that you will find what you are looking for.
Our surf club is approved by the civil security and has the advantage to be able to propose you a combination of activities including sport activities and introduction skills to first aid, in outdoor as indoor.
Thanks to this original activity, you can create unforgettable souvenirs from the bask country.
So don't wait anymore, make a team and jump to the water !
If you are interested, we will be happy to provide further information. You can reach us at 05.59.24.39.52 or by email at administratif@biarritzsauvetagecotier.com