BODYSURF
Biarritz Sauvetage Côtier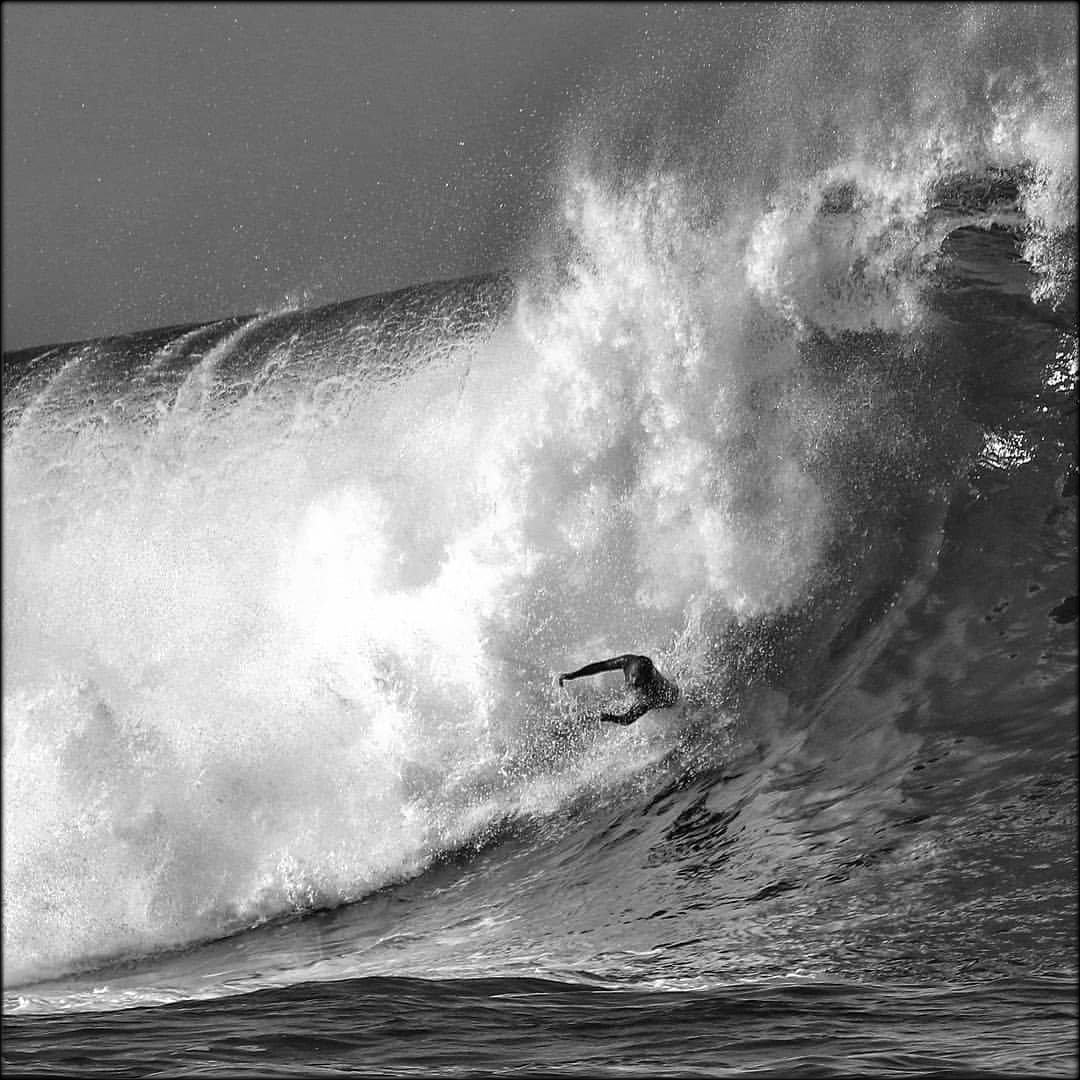 The origin of the bodysurf
The bodysurf practice is older than the surfing itself. The origin of bodysurfing comes from the Polynesian islands, where locals used to use rudimentary boards to glide on the water and enjoy the waves.
On European beaches, water activities involving playing with waves, were practiced before surf sport arrives around 50 years ago.
More refined than all other disciplines of surfing, this discipline can be practiced without any surf craft, only the athlete and the wave. Lying down the bodysurfer let himself be carried by the wave and uses his arms to steer and perform tricks.
In recent years, bodysurfing has also been practiced with fins, as well as a hand board to slide more easily while rising on the wave. Bodysurf is a demanding sport activity, and demonstrates a lot of respect, love for nature and a communion between the man and the ocean.
The practice of bodysurfing is essential for training in other surf sports.
The bodysurfers were true accomplished watermen, and even the most reckless, renowned of surfers were excellent bodysurfers.
Nowadays, many of the best surfers and bodyboarders are excellent bodysurfers. We can think of Mike Stewart (a multiple bodyboard champion), Tom Curren or Kelly Slater (surf legend) that compete with the discipline master Mark Cunnigham.
In France, David Dubes (from Biarritz Surf Lifesaving club) and Christophe Clement (from Anglet Surf Club) made story in the bodysurfing discipline.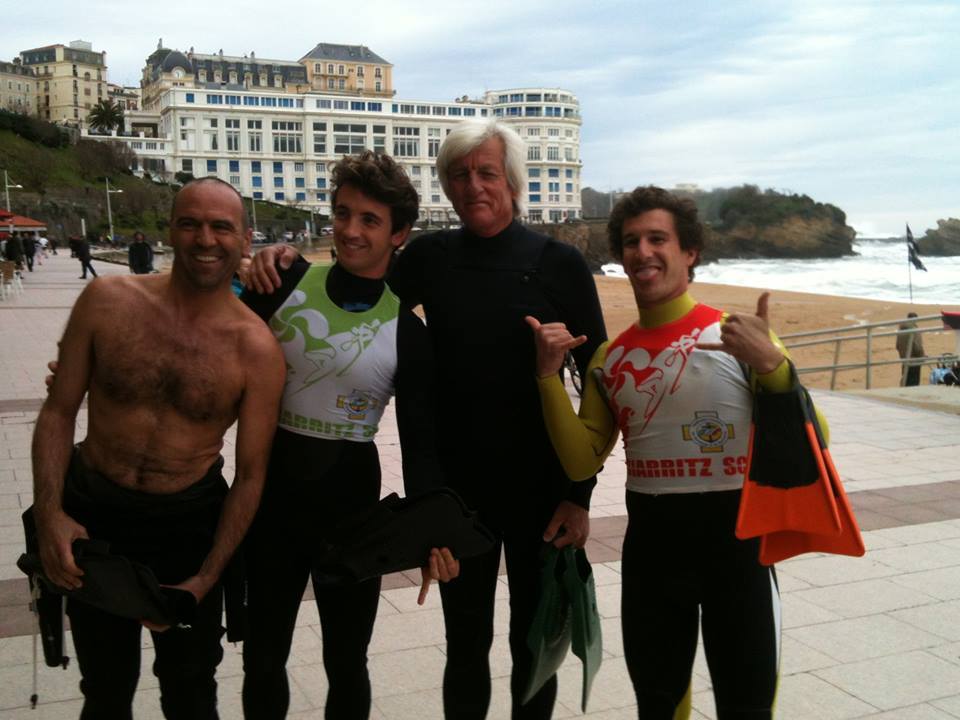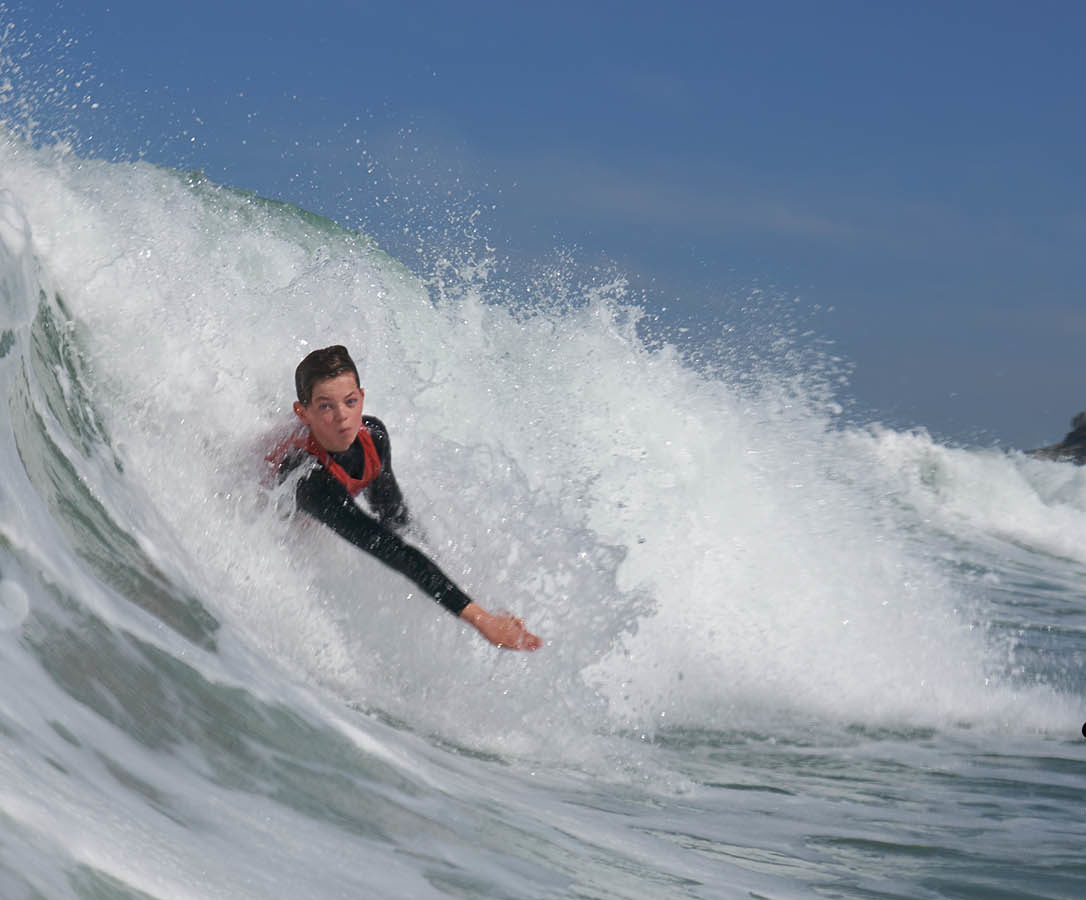 The bodysurf section of the BSC
In 2016, we were lucky to receive Marc Cunningham in Biarritz. Our youth athletes from the bodysurf discipline had the chance to share a session with him. The session was held at the Grande Plage. A big thank you to Guillaume Barucq (from Surf Prevention) for having immortalized this beautiful moment!
Today at Biarritz Surf Lifesaving Surf Club, our bodysurfers perform to a national and European level. Among them, the young Nathan Lehoux, 2019 world champions (18/24), thus becoming the 3rd French to win the competition following to 2 other biarrots, Fred David and Paul Grieumard.
His comrades Jonathan Despergers, Paul Grieumard, Léa Solari, Léa Novion, Julen Marticorena, Arthur Picard, Lionel Solari and Martin Moreau demonstrate their talent in local and national competitions.
PLANNING
The training schedule is not established in advance. The bodysurf sessions are organized internally, depending on the availability of supervisors, and ocean conditions.
For further information, do not hesitate to contact Bruno Camgrand at 06.22.94.58.62 or by email at bodysurf@biarritzsauvetagecotier.com
The French Federation of Surf hasn't communicated yet the events calendar for the next season.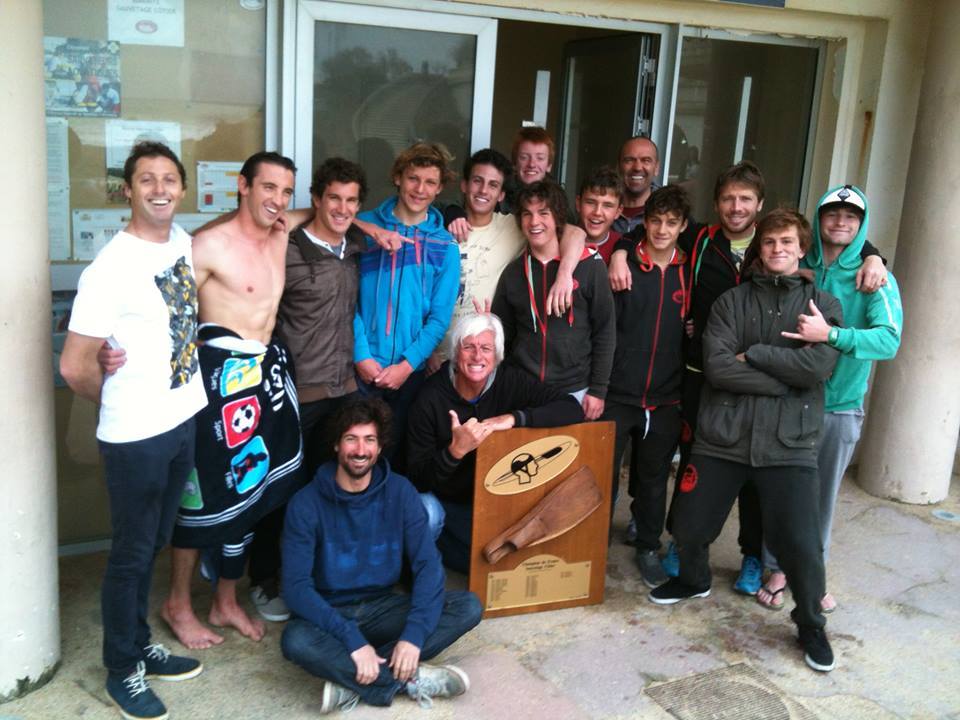 ENROLL to the BODYSURF section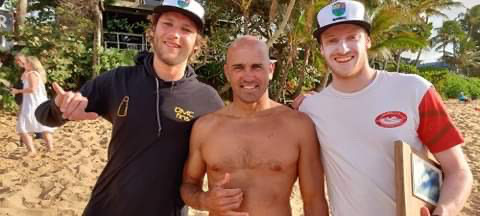 To enroll to the BodySurf section of Biarritz Surf Lifesaving Surf Club,
Bruno is available at tresorier@biarritzsauvetagecotier.com.