DISCOVERY TRAINING COURSE
"In the shoes of a Lifesaver"
During summer holidays, from Monday 4 of July to Friday 26 of August, our club propose discovery training courses to surf lifesaving, for children age of 7 to 16 years old,  at the Port-Vieux beach.
The sessions will take place every morning, Monday to Friday, from 9:15 a.m. to 10:45 a.m. (9:30 a.m. to 10:30 a.m. in the water).
The discovery starts on a Monday of every week, which introduces to the sport and explains the week course.
The trainee lifesavers will discover the ocean and the different rescue techniques and first aid (boards, tubes, R&R…) And they also will become aware of the ocean environment.
The program: Team spirit and good vibes!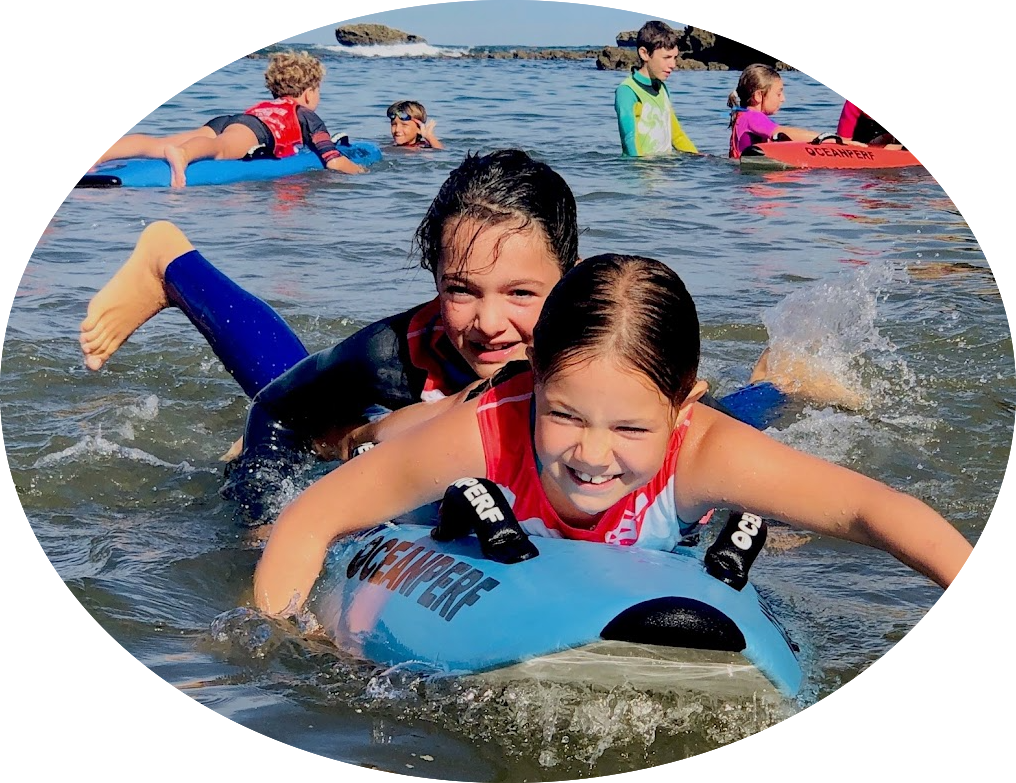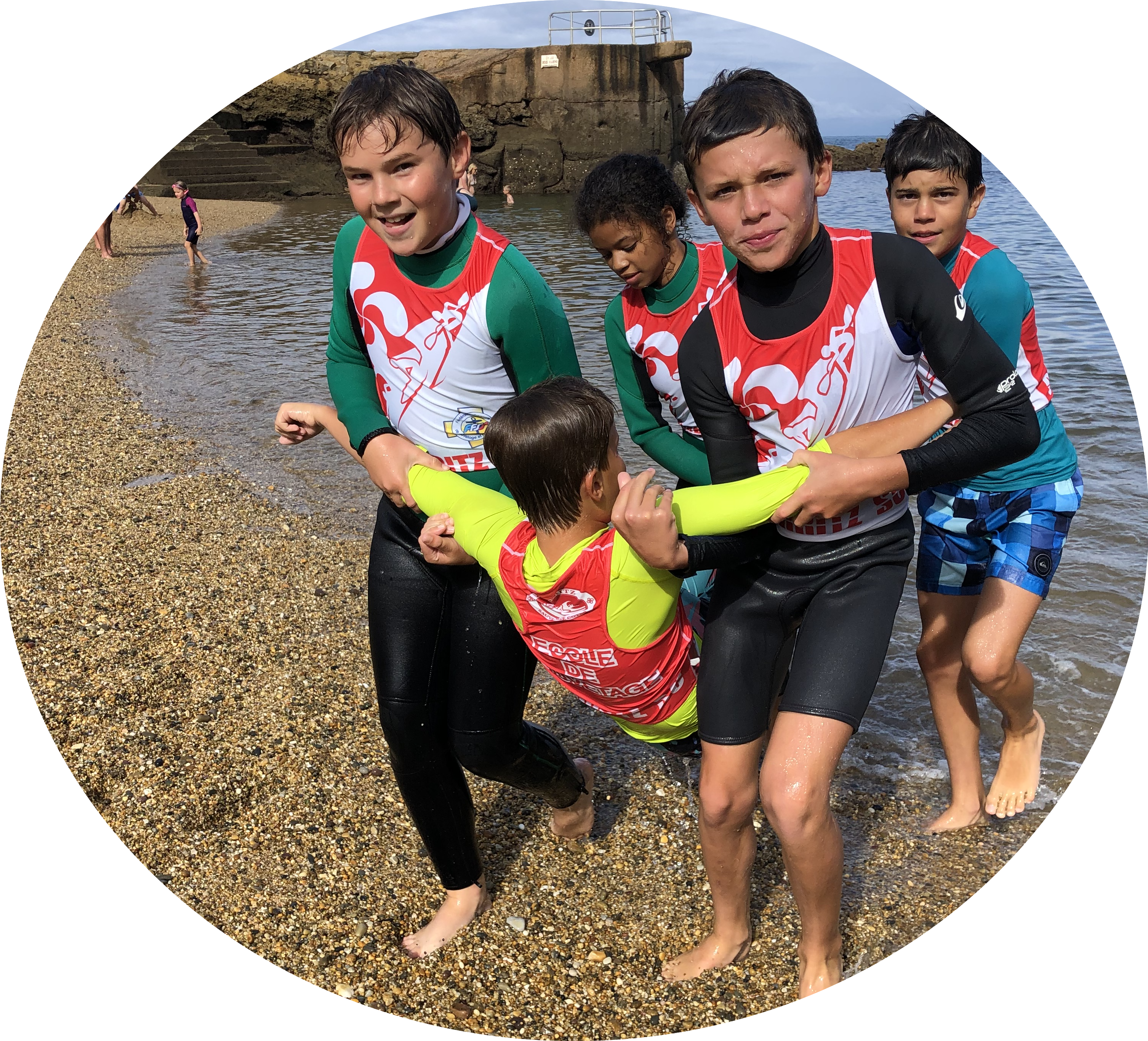 Skills learned
Introduction to the ocean.
Safety Awareness.
Understand the wind, waves, and rips.
Observe and be aware of its environment (take care of others)
Understand waste degradation and the need of use of the sorting bins.
Understand the meaning of the flags.
First Aid initiation (basics).
Surf Rescue techniques:

Board rescue
Rescues Tubes
R&R.
Surf Lifesaving techniques
Board rescue technique
Rescue Tubes swimming technique
Towing of a patient with a rescue board
Towing of a patient with a rescue tube
Towing of one or more patients with R&R technique (depending on the ocean conditions and staff)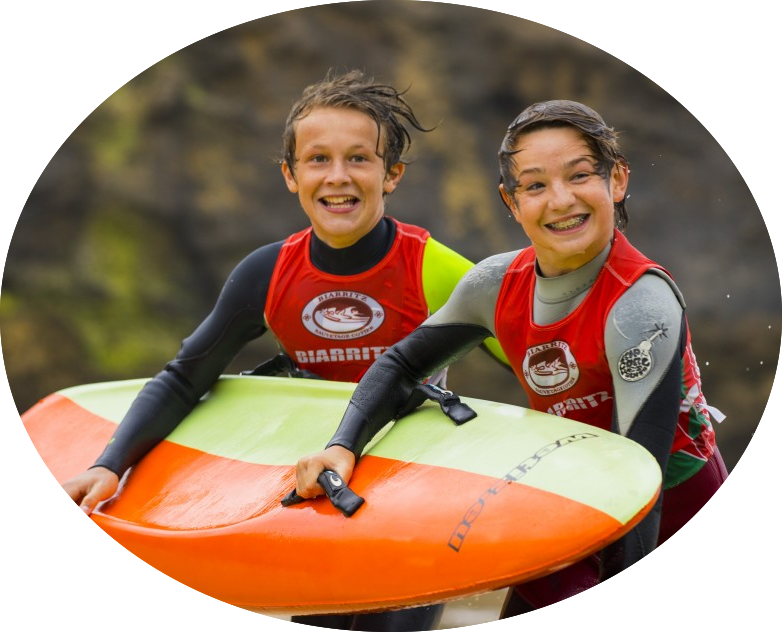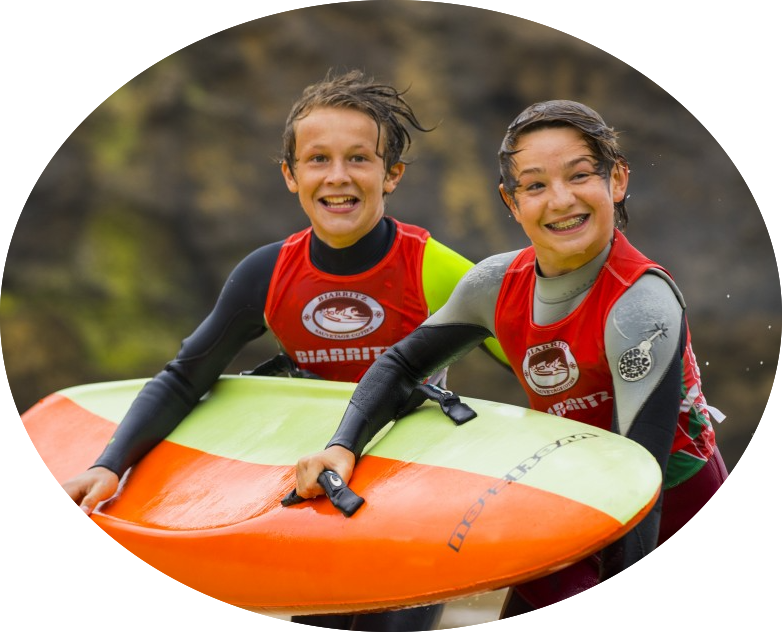 Whether it is to initiate to the surf or with the perspective of integration the surf lifesaving academy next season, this course is a great beginning toward the surf lifesaving.