SCHOOL GROUPS / ORGANISATIONS
The surf lifesaving is a sport open to everyone.
The Biarritz Surf lifesaving club propose you to discover this amazing water sport inspired from professional lifeguards, through different activities. We look forward to teaching you those skills while having fun.
The trainee lifesavers will discover the ocean and the different rescue techniques and first aid (boards, tubes, R&R…) And they also will become aware of the ocean environment.
The program: Team spirit and good vibes!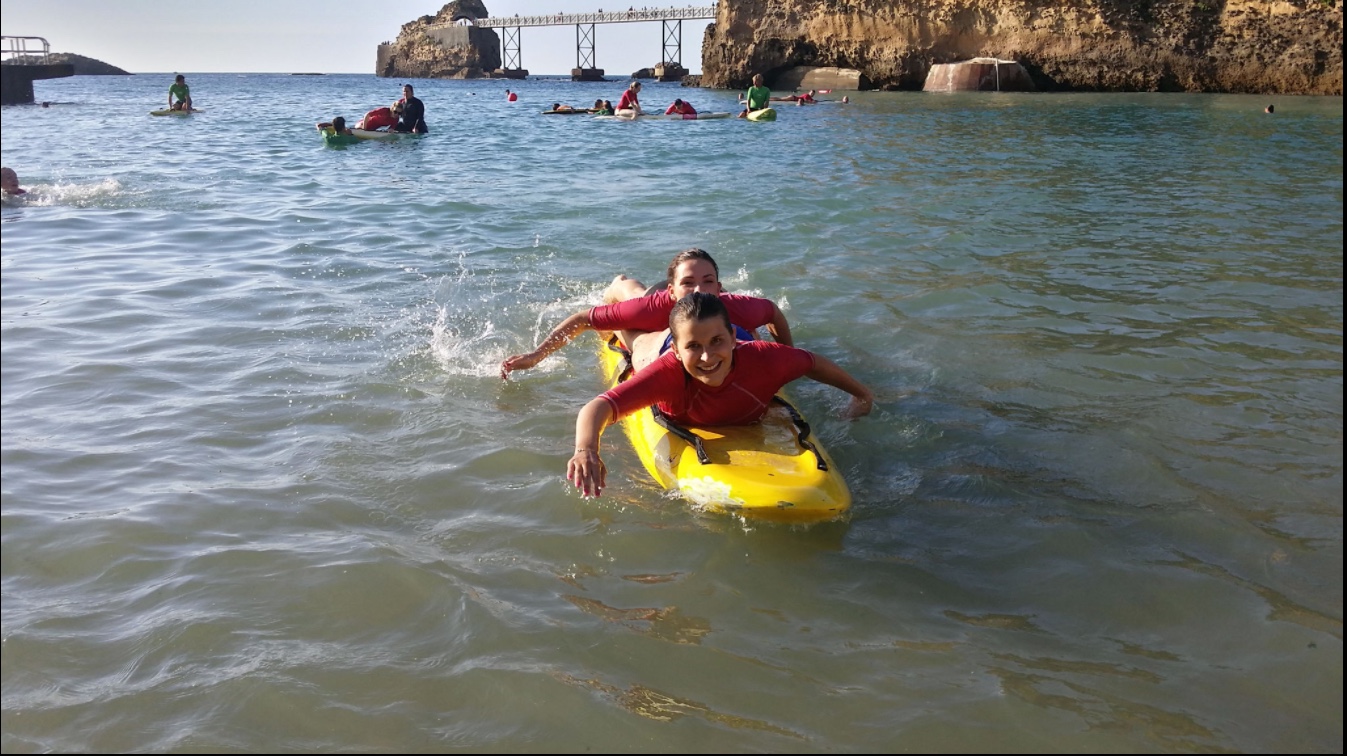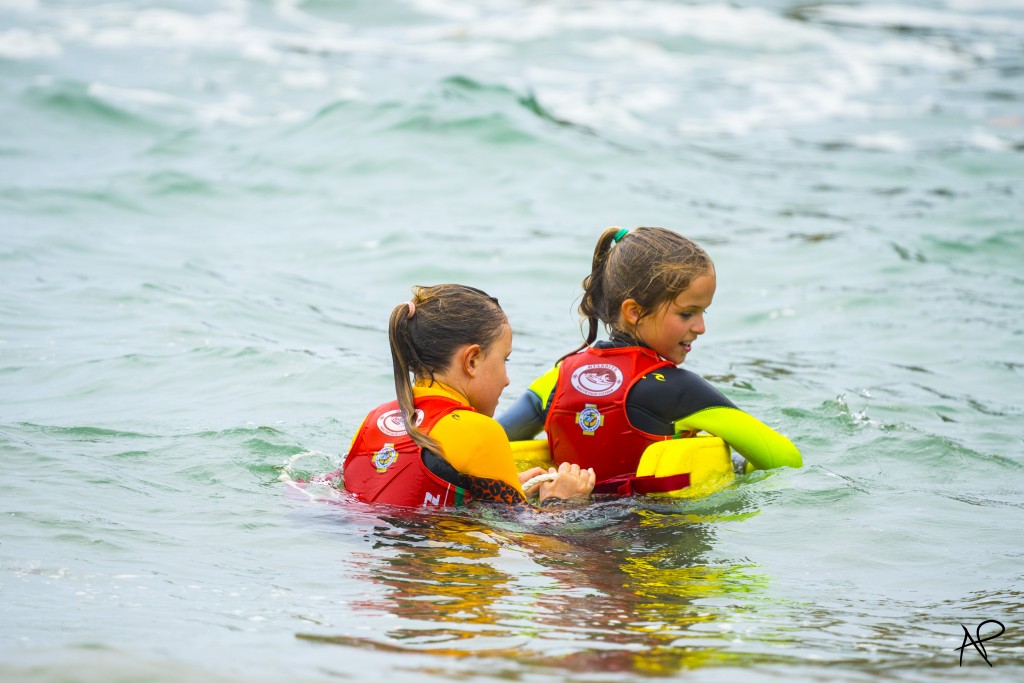 Introduction to surf lifesaving
Skills learned
Introduction to the ocean.
Safety Awareness.
Understand the wind, waves, and rips.
Observe and be aware of its environment (take care of others)
Understand waste degradation and the need of use of the sorting bins.
Understand the meaning of the flags.
First Aid initiation (basics).
Surf Rescue techniques:

Board rescue
Rescues Tubes
R&R.
Surf lifesaving techniques
Board rescue technique
Rescue Tubes swimming technique
Towing of a patient with a rescue board
Towing of a patient with a rescue tube
Towing of one or more patients with R&R technique (depending on the ocean conditions and staff)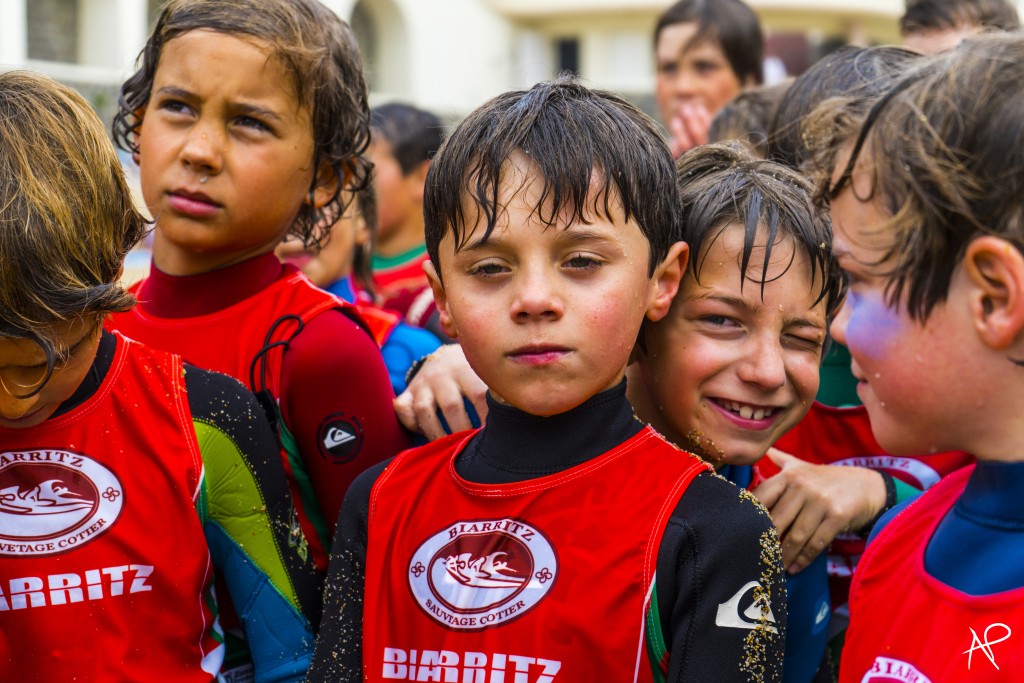 Educational activities around the environment
We consider the toddlers as the future citizens of tomorrow, we look forward to making them understand the importance of taking care of the environment and more particularly, the ocean.
As local surf lifesaving trainers it is very important to pass those values to the young lifesavers to make them adopt a right behavior.
To do so, we propose different workshops:
Understand the wind, waves, and rips
Explain the degradation of waste and the need to use sorting bins
Understand the flags and their signification
Initiation to first aid
Our surf club is approved by the civil guard and has the advantage to be able to propose you a combination of activities including sport activities and introduction skills to first aid, in outdoor as indoor.
Skills learned:
Awareness
Drowning phases
Breathing control
Lateral Position of Safety (PLS)
The defibrillator
Fainting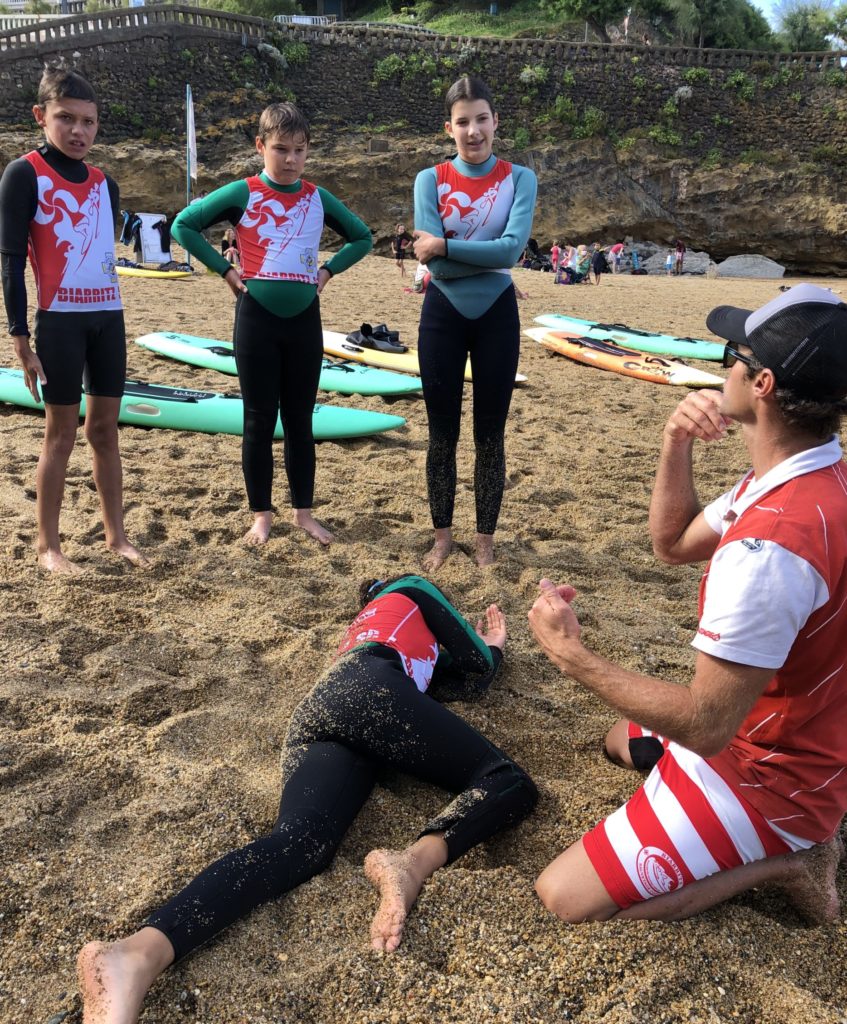 Recreation centre, school trip, youth service, sports, cultural, local activities, youth houses, do not hesitate to contact by phone at 05.59.24.39.52 or by email to administratif@biarritzsauvetagecotier.com, so we can study your project.